Specialty drinks, American eats & panoramic city views at this rotating bar on the 34th floor.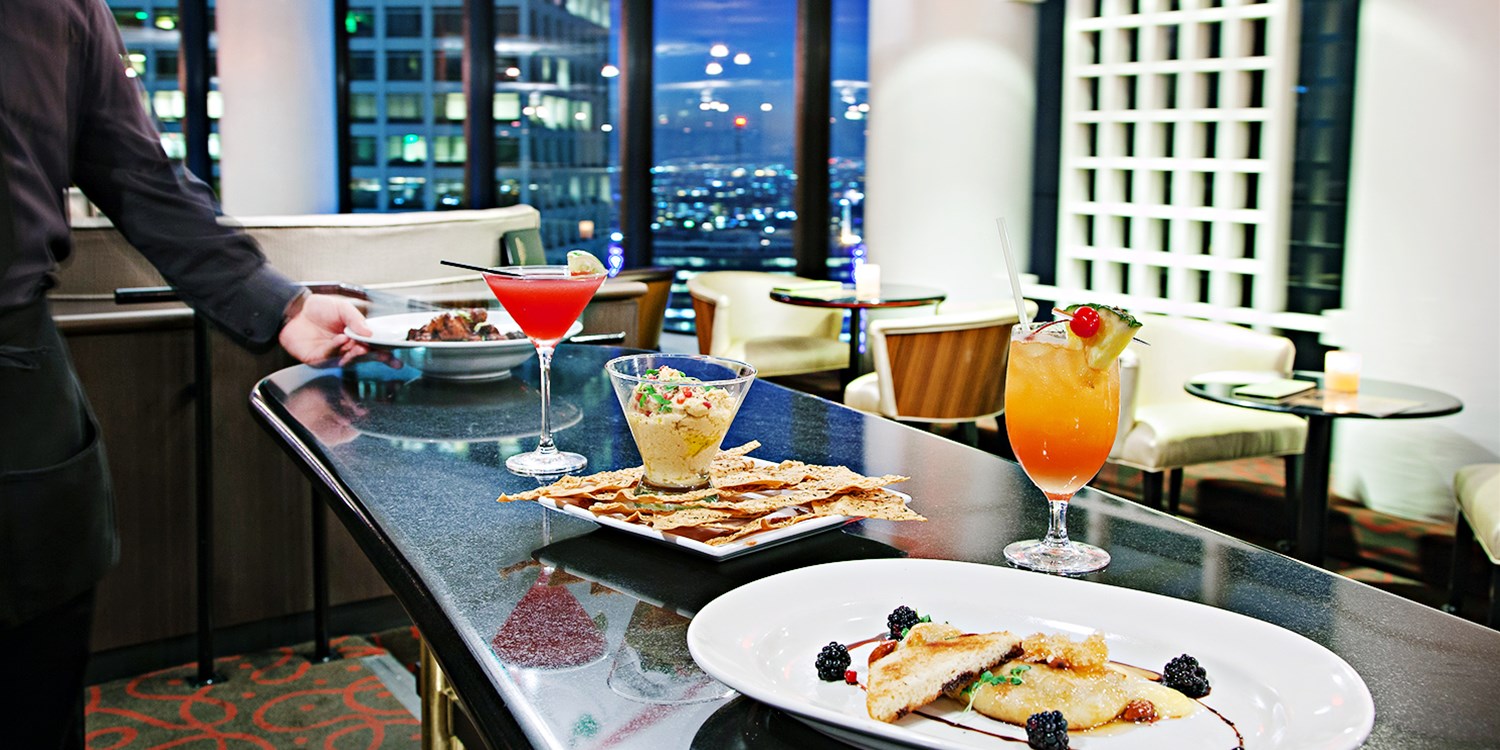 Breathtaking downtown Los Angeles views from BonaVista, our revolving cocktail lounge. Treat yourself to a dazzling new perspective on the "City of Angels." Located on the 34th floor, BonaVista Lounge boasts soaring views of downtown LA. Indulge in delicious appetizers and specialty drinks served in souvenir glassware. It's the perfect location for a romantic date or high-powered business meeting.
Go Metro
BonaVista Lounge is located inside the Westin Bonaventure Hotel at 404 S Figueroa St. For your best route, use the Trip Planner.
More Information
(213) 624-1000 | Menu | Make a reservation
Hours
Mon to Thu 4:00 pm - 12:00 am; Fri to Sun 4:00 pm - 1:00 am
404 South Figueroa Street Los Angeles, CA